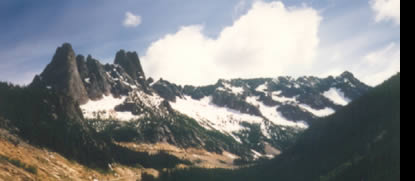 Epix Agrippa CGC
Epix Agrippa CGC " Ered"


The phrase "full of himself" tends to come up a lot when Ered is discussed. I have never met another Belgian who so exemplifies the saying about the breed that "thought is action". He puts 300% effort and enthusiasm into everything he does (whether or not we want to encourage it). Ered is maturing into a nice combination of super sweet and super rarin' to go, and thankfully quite biddable. He is extremely intelligent, and I think almost surprises himself at times! In addition to his other strengths, his tracking talents continually humble and amaze me.

Sire: Ch.Spitfire's Pedernales CD TT CGC HIT ROM
Dam: Epix Arys Fides Kuymal CGC RA
DOB: April 7, 2009. full dentition, seizure-free.
Hips/elbows: OFA too young; Eyes: AVCO not done yet

August 2010: Ered was awarded his Canine Good Citizen certificate.

Ch.Spitfire's Pedernales CD TT CGC HIT ROM ('Pede')
DL795838/03
B: w: 24-May-1999 (09-01)
Am/Can.Ch.
Folklor's Dillon Of Hillside
DL628229/08
B: w: 02-Mar-1996
Ch.
Sundown's Ricochet
C.D.
DL400222/01
Ch.
Sundown's Fanfare
DL335065/01
Ch.
Spitfire's Krystal Pistol ("Krissy")
C.D.,R.O.M.
DL610958/02,P219-024
B: w: 17-Nov-1995 (10-99)
Harwell's El Bee ("Bart")
DL422192/04
Sky Loom Bourre at Spitfire
DL405020/01
Epix Arys Fides Kuymal RA CGC ("Asa")
DL894314/02
B: w: 14-Nov-2001
Ch.,HCh.(DC)
Uvar Eresha Kuymal
H.Ss,STDs,d,c;H.S.As,
HRD1s,HTD1s,H.X.Ad,s,c.,H.X.Bd ("Uvar")
DL761494/01
B: w: 20-Sep-1998 (01-02)
WTCh.,HTCh.
Nyjella Ceres Kuymal
HS,HX,HTD111sd,
ATDscd,Ranch Dog,
HRD111sg,HGH
D951427
Ch.,HCh.(DC)
Midnite Acre Reverie Korvar
H.S,H.X,H.X.As,H.X.Bd,STDc,
ATDd,ATDs,OTDs,OTDc,
HRD11g,HRD11s,HRD111,
HRD111sg,HTD11d,RD,CGC,H.E.Ad
DL620082/01
CH Sidra Epix HS(A)s, HXAd, HTDIIs, HRDIIs, ATDd, OTDs, CGC ("Sidra")
Am/Can.Ch.
Serack's Northern Exposure ("Hunter")
CKC BY152068,DL641242/01
Ch.
Moonlitt's Rising Reverie CGC ("Arden")
CKC,DL633100/01

Ered, 1 year old in West Virginia

Ered, 18 months old, SW Oregon

Ered at 2 years and 2 days old. What a handsome!
EPIX Belgian Sheepdogs
Julie Cantrell
Southwest Oregon, USA
Member in Good Standing:
Belgian Sheepdog Club of America




Canine Behavior Services
Dog Training and Behavior Consulting


This site designed, created, and maintained by
Julie A Cantrell
All photos and graphics copyright 2004-2011 Julie A Cantrell




Aldaron Animal Essences
Flower Essence Formulas for Dogs