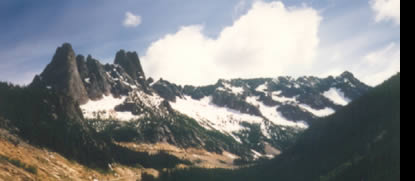 Litters
2009 EPIX LITTER
Born April 7th, 2009: Two puppies, one male, one female. Both pups are staying here at Epix.
From this breeding, I expect beautiful Belgians with super-sound temperament, and with working ability and work ethic to spare. Health and sound structure are excellent on both the sire's and dam's side. I expect all-around good family dogs, willing, stable, trainable, and adaptable! There should be nice prospects in this litter for performance, herding, and therapy work, as well as show.
The pups will receive a wide variety of human, dog, cat, and environmental socialization. I work with them individually as well as together, start housetraining and crate training, as well as leash work and some puppy obedience. By doing all this, I get a very good idea of the pups' temperaments, and who will do best in which homes. Each puppy will go home with a puppy clicker training DVD and kit.
Dam: "Asa"
Epix Arys Fides Kuymal RN
OFA: Hips Good, Elbows Normal
Eyes: ACVO clear/normal September 2008
Thyroid Normal, January 2009
DOB: November 14, 2001
Asa's sire: CH, HCH (Dual Champion - breed and herding), WTCH Uvar Eresha Kuymal HSs, STDsdc, HSAs, HRD1s, HTD1s, HXAdsc, HXBd
Asa's dam: CH Sidra Epix HSAs, HXAd, HTDIIs, HRDIIs, ATDd, OTDs
Sire: "Pede"
CH Spitfire's Pedernales CD TT CGC HIC ROM
OFA: Hips Excellent, Elbows Normal
Eyes: CERF clear/normal
DOB: May 24, 1999
Pede's sire: Am/Can CH Folklor's Dillon Of Hillside
Pede's dam: CH Spitfire's Krystal Pistol ("Krissy") CD, ROM
Some details on the parents:
Our Asa is a very nice, balanced girl. She is a terrific companion, quite laid back when just hanging out, entertains herself, is interactive but not "needy". She's a wonderful, intense retriever, loves balls and frisbees (she has amazing mouth - eye coordination). When she is "working", whether at playing ball or frisbee, or doing obedience or agility, she is super turned-on with great intensity. She has great jumping style and focus. She has no issues with surfaces or things moving under her, or general sound sensitivities. This is a dog who adores working, loves to play, and is a very easy dog to have around. She does have strong herding instinct, not surprising as her sire is the top herding Belgian Sheepdog in the country. She, like her dad, has no fear of cattle or horses. She is a very "responsible" dog, and truly tries to be helpful. I think that's her greatest joy, being useful to me, and I love that about her. Asa is very easy to motivate for training, which makes her a pleasure to work with. She is toy motivated, food motivated, socially motivated, and just plain work motivated!
Asa is training in tracking (I hope to complete that title this year), obedience (she recently began showing in Rally, completing her Rally Novice title in November '06), and agility. She shows nice instinct and talent in an initial exposure to sheep. Besides continuing in obedience and tracking, we hope to pursue either agility trialing or herding this year.
Asa's health is very good. No history of seizuring in many generations on both the sire's and dam's side. Eye health is good for multiple generations, as are hips (all x-rayed have been Excellent or Good for hips, with elbows Normal). Structure is very sound, with effortless movement. Asa has great stamina, and excellent balance, control and "stop".
You can see more photos of Asa on her page, and Asa'a sire and dam just below.
Anita Meeks' Pede is not just a beautiful example of the breed, he is a fantastic companion dog, enthusiastic worker, and a multiple group placer. Pede has produced some extremely nice companion dogs who have shown themselves very capable in the performance venues, as well as the show ring. He has sired multiple champions and pointed offspring, and obedience titled offspring. Physically he is very sound, and he is known for producing well for lovely structure and movement, and stable, outgoing temperament. Pede has a clear health history, and comes from a family of healthy dogs.
You can see more photos of and information on Pede at the Spitfire Belgian Sheepdog web site.
PUPPY PHOTOS (and commentary :-))!
First Week

April 14, 2009: Hard to believe a week has passed since the arrival of the Two Musketeers. Asa is doing fantabulous. She is an amazing mother, and the pups are so calm and quiet. Well, in between the eating, crawling, twitch-filled sleeping, eating some more... you get the idea. The pups, one male and one female, have both doubled their weight this week, making the boy just over 2 pounds! They look like little black baby seals, or maybe even more like nutrias, only black. If you don't know what nutrias are, just stick with the baby seal image!
Not a whole lot to report at this point of course, unless I want to use a lot of adjectives like cute, adorable, sweet...voracious, tenacious, etc. We are doing our Bio-Sensor stimulation exercises, as with our first litter. They are getting pretty ho-hum about it, although I've decided it's best that Asa go for a walk with dad while I "torture" the puppies <g>. The female pup prefers to nurse on her back. She squirms around until she has the best position, then goes at it. The boy just goes at it, any position, but likes to lie on his back after eating (we say he is "airing his belly"). The girl loves to snuggle into blankets (we have had more than one "find the puppy" treasure hunt, in the whelping tent, because of this). The boy likes to find anything to lay his head on (I would too, if I had a head that size!) and go to sleep. Day before yesterday, the boy pup actually barked in his sleep! Yes, I find these landmark events interesting and exciting! :-)
Asa is getting more comfortable with leaving the pups for a few minutes at a time. Yesterday, she started offering obedience behaviors when I had her out walking, so today we had a short workout, which made her very, very happy. Oh, by the way, some of you wondered about the white spots on Asa's face, next to the usual Belgian "frosting" on her muzzle. No, that's not from age! Asa took some swipes from our easily-stressed feral-born kitty Connor, about 3 years back, and where he swiped, the hair grew back in white instead of black. Very unfortunate for her show career, but otherwise harmless!
More next week :-)
| | | | | |
| --- | --- | --- | --- | --- |
| | | | | |
| Female, 2 days old | Male, 2 days old | Asa with female pup, 5 days old | Asa with female pup again, 6 days old | |
| | | |
| --- | --- | --- |
| | | |
| Male pup, 6 days old | | Male, 7 days old |
Second Week

April 21, 2009: Golly, what a week! The little boy now weighs 3 lbs 6 ounces, and the girl is right at 3 lbs. My, Asa, what big pups you have! It's been an eventful 7 days. At 8 days old, both pups started testing out the whole standing concept. They do this best when highly motivated, say, when they wake up hungry (which is the only way they wake up, from what I can tell :-)). They stand, try to take a step, crash, stand, try to take a step... these are some determined pups! At 9 days old, eyes started opening, the boy following a few hours behind the girl. It was so neat to see the little glints of intelligence in those tiny faces! Day by day, more dog-like personality traits are showing. At 12 days, tails started wagging, and - both pups started "sleeping like dogs". You know what I mean, the rocked over on one hip, head resting on paw kind of thing. The pups and Asa had visitors on day 12, getting some snuggling and handling from our friends Kim and Joe. I also brought the pups out individually for our other Belgians to sniff. That was a hit!
At 13 days, the pups are beginning some play behaviors, batting each other, gnawing on one another when they are together. At one point the girl pup marched over to her brother, paused a moment, then whacked him on the head! They are also much more mobile and on their feet now -- about 65% of the time they are walking! When Gregg or I go into the whelping tent, pups will wake up, and if they aren't too eager to go eat, will truck straight to us and climb up! Oh, and I almost forgot, I saw the first startle response from the girl pup yesterday, at 13 days. So the ears are opening, too! Moments ago, Ceth, Sidra, and Braxi heard something outside, and set up a howlfest. When they quieted down, I could hear one of the pups (why do I want to say the girl) joining the pack in full howl! Oh boy, are we in trouble... :-)
More next week - maybe even some video!
Asa and boy pup, 8 days old. "Today is a good day to snuggle."

"Today is a good day to sleep as cutely as possible, too."

Little girl pup, 8 days old. We are always finding her comfortably wrapped...

To paraphrase Rudolph: "We're cute! She said we're cuuuute!!!"
Girl pup, 13 days old.
"You talking to me?"

Girl pup, practicing Cute Pose # 14.

Big yawn!

Asa and boy pup, 13 days old.
Third Week

April 28, 2009: The dynamic duo are three weeks old today! They had a big week. Or maybe what I mean is that they got even bigger this week. No significant puppy milestones to speak of, they just ate, slept, play, GREW, and got better (faster, more coordinated) at what they had started last week. They now having walking nearly down pat. Sometimes boy pup's brain takes him faster than his legs will go (with a resulting splat, or splish, depending on the surface). This simply does not happen to girl pup. She thinks about each action. The girl's cleverness and ambition are complemented by deliberation and self-control, the boy's more by brute force and determination. He goes gangbusters at whatever he does - whether his body will comply or not - and gets impatient, disgusted and loud when things don't go as quickly as he would like. He explores more, and goes farther faster, but peters out more quickly, than the girl.
On day 19, they graduated from the cozy, protected whelping tent to an ex-pen in the kitchen. New horizons! New vistas! New toys to play with! Later, during a minor heat wave (which was not approved of by the pupsters one bit), they discovered the joys of a cool breeze (AKA a fan) on a hot day. I discovered how to make puppies quiet (sleep) and wake up (and fuss) with the flick of a switch - nifty!
Both pups, but especially the girl, tell me I do not need to wait another week to start feeding them "real" food. The heads come up, the noses start working, when I feed the other dogs, cats, and sometimes us! Asa's milk supply is holding out just fine, though, so I will see if we can hold out till they are 4 weeks old :-)
For those interested, the boy weighs 5lbs 2oz today, and the girl 4lbs 10oz. She's catching up!
Boy pup, 17 days old. "Ahhh,
such is the life of a Belgian..."

Boy, 17 days, draped across
rubber dumbell.

Future obedience dog?
Girl pup, 17 days old,
thinking deep thoughts.

Boy pup loves to sit on Asa's head.

I LOVE my dumbell!
The boy - can that be comfortable??

Girl, 21 days. Intent on trouble!

Boy, left; girl, right.
But you knew that!

You think I'm just a girl?!
| | |
| --- | --- |
| | |
| Take that, big brother! | All done. Well, almost... |
Fourth Week

May 5th, 2009: Four weeks old today! The Portly Pair have had quite a week. Real play started this week -- dashing, feinting, pouncing and playing with one another and with toys. Pups have gone from practicing running, to full-fledged gallops. They still trip over their own feet pretty frequently, but less often each day (and probably still less often than I do). It was hard to hold off starting weaning until 28 days. They have been clamoring around Asa's mouth after she eats, obviously interested and hoping for a handout. Stamina has been gaining steadily, with longer play periods and adventuring, and shorter zonks (naps) after them.
Every day, we have some new Adventure or two. Last week, I wanted to keep things pretty stable while the pups were just getting their sight and hearing. This week, we started off just changing the pen in some way every day. Toys of various types were rotated daily. One day the open cardboard box would be on its side, the next I cut a hole in one side (front door) and set it on its top, then next it got a side hole (back door :-)), the next a skylight (um, hole in roof), etc. The chair in the pen would change position every day, sometimes upright, other times on its side, or its back. Every object in the pen was put in a new spot each day. The pups seemed to love exploring what was new each time, creating mazes and mountains to climb, and by the end of the week, dragging prey (okay, stuffed animals) through the various tunnels and catacombs. This weeks has included lots of different loud sounds and weird sights - trash bags getting shaken out more loudly than absolutely necessary, pans being dropped (woops!), doors slammed, dogs barking (okay, that happens regardless), as well as various containers filled with pennies and other noisy objects to play with. (They still howl at the sound of the coffee grinder and blender.) They got introduced to the Wiggly Giggly ball, a truly obnoxious child's toy that alternates between blood-curdling high pitched laughter (kind of like a devil clown dreamt up by Stephen King), and vigorous vibrating that sends the studded ball jumping all over the place. We tried out new surfaces - wood, carpet, fine mesh screen, rock, concrete, asphalt, grass. We went to new places - out in the living room, onto the porch, driveway, garage, and, Sunday and Monday, we had serious Big Adventures in the dog yard and the big yard. Gregg finished up classes last week, so lots of attention from both of us, plus a friend stopped by and got roped into some puppy snuggling - thanks Randy!
It's early days yet, but so far, I love the temperaments on the pups. We learned this week that Girl Pup is an adventurer at heart. She loves to explore big time. She is also very easy going and content, and very people-oriented. She did not like most any loud, novel noise on first exposure, but had great recovery, and was always fine the second time exposed. Her initial reactions to novel sounds seem to be improving rapidly. The Boy Pup is big into toys, and eating, and is more independent. No problems with even first exposures to noises or weird sights, at least at 22-28 days old, not the adventurer his sister is. During his third week, he was not happy when we would take him somewhere brand new, and the first time, pitched a royal fit upon return to his puppy pen. Each time since, however, it's been less, until now he doesn't fuss at all. As you can likely tell, this was definitely an interesting week for me. As a behaviorist, I find all these little nuances fascinating. As a breeder, there is just nothing like helping mold these amazing puppy minds!
Oh yeah - the boy is 7lb 6oz today, the girl 6lb 4oz -- Chunky!
I did not have as much time to take pictures the past week, but what I have are below. This week, we will be having more visitors, and the pups will be spending more time playing outside. I am definitely getting video, so I promise some will be up next Tuesday!
*** And, before I forget, a big congrats to "Aunt Anita" and dad Pede for Pede's Best Junior Veteran at this year's BSCA National Specialty last week!!
| | | | |
| --- | --- | --- | --- |
| | | | |
| Girl pup has a sweet face. | | Girl pup doubles s a pillow. | Boy with toy in his lair. |
Just like a guy...

And yes, another picture
of him sleeping on his back!
Fifth and Sixth Week

May 19th, 2009: The pups are six weeks old today! The last two appear to have been their "Bent on Destruction" weeks. Anything that can be tasted, of course, must be tasted. But also pulled, tugged, dragged, mauled, etc, etc. Leaping has also become a big activity. Leaping over people's legs, leaping over barriers, leaping over your brother or sister. And I can't forget the pole vaulting (sans pole). That was the original "Great Escape" (from the puppy pen) technique.
At four weeks old, we set up a 25' x 25' outdoor enclosure, filled with puppy delights, for being outside in decent weather. The first week was not accomodating. Wind, rain, storms, and way below average temperatures prevailed. But, it gave the pups a chance to get acclimated. The second week was much better! The Terrible Two spent most of each day outside, playing on their mini-dogwalk, going through puppy tunnels, dragging and mauling various noisy and unwieldly toys that had somehow found themselves either dangling from the big maple tree in the puppy enclosure, or cunningly tied with puppy-enticing cloths and ropes. It's safe to say that the pups adore their new play area.
Most days of the last two weeks we (that is, the puppies) had visitors, ranging from 4 to 74 years old, including my dog-loving sister who came and spent several days with us. The puppies made friends with everyone. The boy pup, for all his independence, is turning out to be very interactive with new people of all shapes, sizes, and ages. The girl pup is outgoing, with a sweet, thoughtful side to her interactions. Okay, she has a devil-dog side, too, but most days, she opts for the Sweet Girl routine. Both love to range far, explore, and try out new ways to use these new little bodies of theirs.
I don't know how we always get more pictures of the girl than the boy. She seems to seek out the camera! I will try for more boy pup photos next week. The gorgeous week 5 puppy photos are by Krystynne Leacock - thanks Krystynne and Andrew!!
Top row: girl,
four weeks old.
Boy, left. Girl, right (looking
at camera, as always)

Hmm, interesting...

Girl: I will not be denied!
| | | | |
| --- | --- | --- | --- |
| | | | |
| Future Frisbee dogs! | | Asa keeping an eye on things. | |
Seventh and Eighth Weeks

June 2nd, 2009: I cannot believe 8 weeks has gone by so fast. Wreck and Ruin (just kidding) have had a busy two weeks. And I now know what it's like to have a full-time job as Event Planner, Personal Secretary, Social Liaison, etc, etc. The pups have had company, company, and more company. (Gregg said, "I didn't know we knew that many people here! ;-)) We also had a Memorial Day weekend puppy/human party. The humans were suitably amazed at the unending stamina of 6 1/2 week old puppies. They played and romped and entertained us for nearly 6 hours, and refused to be confined to their pen for more than a few minutes at a time while company was over. The company was there, after all, for them! All were tired out the next day (us included).
At 7 1/2 weeks, pups got their first vaccines. That went well - it's amazing what a little piece of beef kidney can do to distract a wiggly pup. A few days later, they got their first big away from home adventure. They got to run in woods, meet a friendly Belgian Tervuren, and even got to meet a flock of ducks, who moved away cooperatively when the pups moved toward them! (Thanks, Kim, for that particular adventure!) Later that week, they got more company, including a beautiful and sweet Rough Collie that came and played with them, and learned some agility obstacles at the same time (thanks, Andrew!) And yes, I got wonderful video footage of duck adventures and Collie playtime, but apparently do not have the right cable to transfer the files to my computer. This cable, of course, cannot be purchased locally, or any closer than a 2 hour drive. So what can I say except "it's on order"!
In addition to all our adventuring, the pups have been getting introduced to collars (itchy!) and leashes (evil!), and some brief daily periods in crates and away from one another. We continue daily sessions working with them individually, which I started back at about 5 1/2 weeks of age. The girl puppy shows great promise for agility, if her climbing and performing the full sized teeter after watching mom Asa do it is any indication. Did I mention this was at 6 weeks old?! And a few days ago, she watched Andrew's collie do the dogwalk, and insisted on doing that, too. She has wonderful coordination, is a true thinker and planner, and has great confidence in her abilities. All in all, this little girl promises to be a fireball. The boy - well, he is my ultimate combination - easy going, taking most everything in stride, combined with strong drive, enthusiasm, and persistence. He throws himself into new and familiar activities, but doesn't worry if things don't go initially as planned. And he's a charmer, on top of it all :-). I am super-happy with both pups so far, as you can tell!
Another interesting note, to me at least. Asa pretty much stopped nursing the 2 pups around 7 1/2 to 8 weeks. This was unlike her grandmother Arden, who kept nursing willingly till her 8 puppies were 9 weeks old. However, like Arden, Asa weaned her pups through play! Dog training books often cite that "natural" corrections (such as a scruff shake) are natural because puppies first experience that when the mother weans her pups. Well, in our two litters, the mothers never did that. Arden would tease her pups with a toy, and/or physically play with them, to distract them from trying to nurse. I never once saw her correct a pup for it. Asa started out by trotting happily away, just faster than the pups could run, and at 6 1/2 weeks, began playing with the pups every time they tried to nurse. I saw her mildly "grump" at a pup twice, total, to deter nursing attempts. Interesting stuff, and I don't wonder that all our pups have fared much better when their training is 99% positive and play-motivated, versus correction-based. Play training is, with these dogs anyway, truly natural!
Week Seven photos
Boy puppy on deck!

Boy: Yes, dangling something
frilly *does* help me pose....

Boy thinks cheek
scritches are good!
Girl: Bite the rope? Or kick my
brother's behind? Ooh, it makes
my nose curl!
(photo by Kim Cassida)

Girl: Not a hair out of place --
quick! take the picture!

Girl: I beg to differ - your
camera strap IS a tug toy!

Yes, I see you. No, I will not
come out of my leaf fort...
| | | | |
| --- | --- | --- | --- |
| | | | |
| Ahh, the cool grass... | | | Pups and friend Joe. |
| | | |
| --- | --- | --- |
| | | |
| Boy puppy is a smiler! | | |
| | | |
| --- | --- | --- |
| | | |
| More Frisbee play! | | |
Eleventh Week

June16th, 2009: Ten weeks old.
Girl pup is now
named Tanis.

Posing...

Always keep your best
side to the camera...

Sitting pretty
with mom...

Pistol!
Boy pup is now Ered.

Ered is pretending to be
very serious in these photos...

Amazing what a difference
upright ears make!

Handsome...
Tanis, R, Ered, L, checking out
the neighbor's horses...

That new foal had better be
kept an eye on...

Dad's on the ground -- get him!

New favorite toy...
EPIX Belgian Sheepdogs

Member in Good Standing:
Belgian Sheepdog Club of America




Canine Behavior Services
Dog Training and Behavior Consulting


This site designed, created, and maintained by
Julie A Cantrell
All photos and graphics copyright 2004-2012 Julie A Cantrell

Please visit our other websites!




Aldaron Animal Essences
Flower Essence Formulas for Dogs